 The Garia is the world's first and only luxury golf and leisure car. Inspired by Danish design and a passion for automobiles. A Garia unifies the convenience of a golf and leisure car with unrivaled attention to luxury, quality, and aesthetics. Garia vehicles are available in street legal, non-steet, in two, four-and-six-seater versions. Garia was founded in 2005 in Copenhagen, Denmark and it was acquired by Club Car in 2022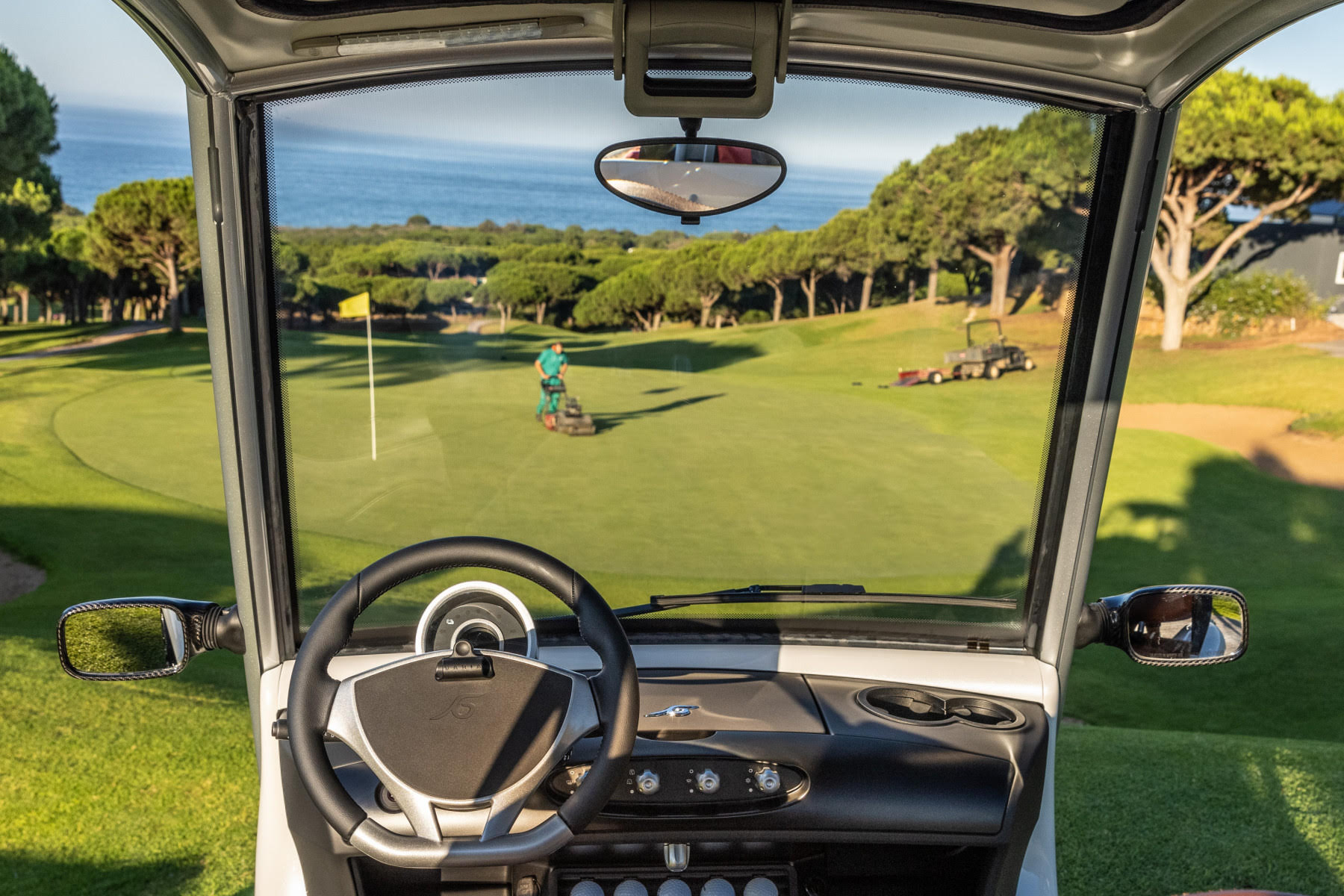 With the largest cabin in its class, the Garia is designed for comfort. Fitted with features such as a refrigerator option, golf ball and tee holders, air scoop, waster bin, cup holders, and a charging port for your devices, everything you need is at your fingertips.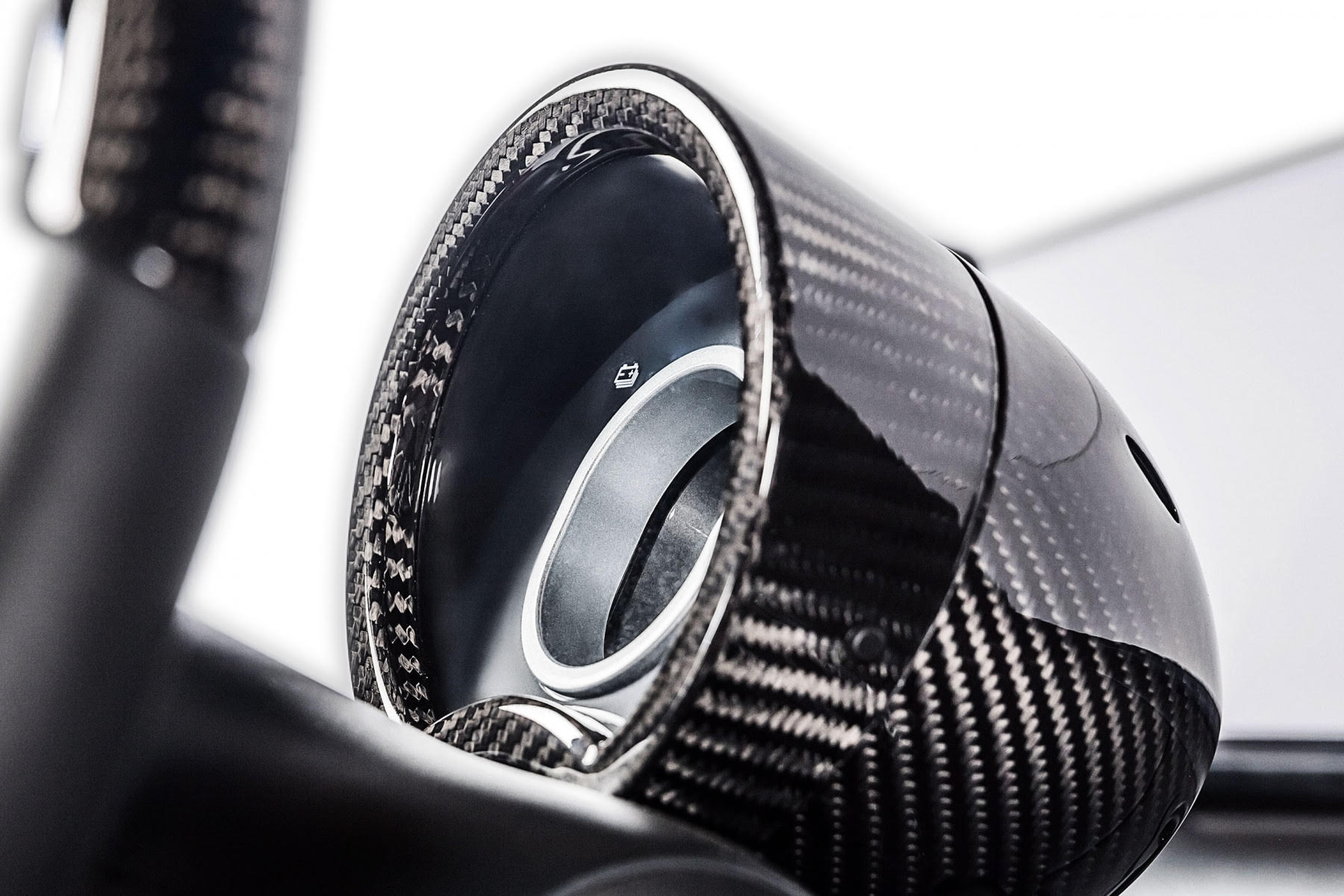 Garia has a long-standing collaboration with German high-end car tuner Mansory who are experts in carbon fiber construction and finishes. In collaboration, we offer a series of products to enhance your Garia with genuine carbon fiber elements.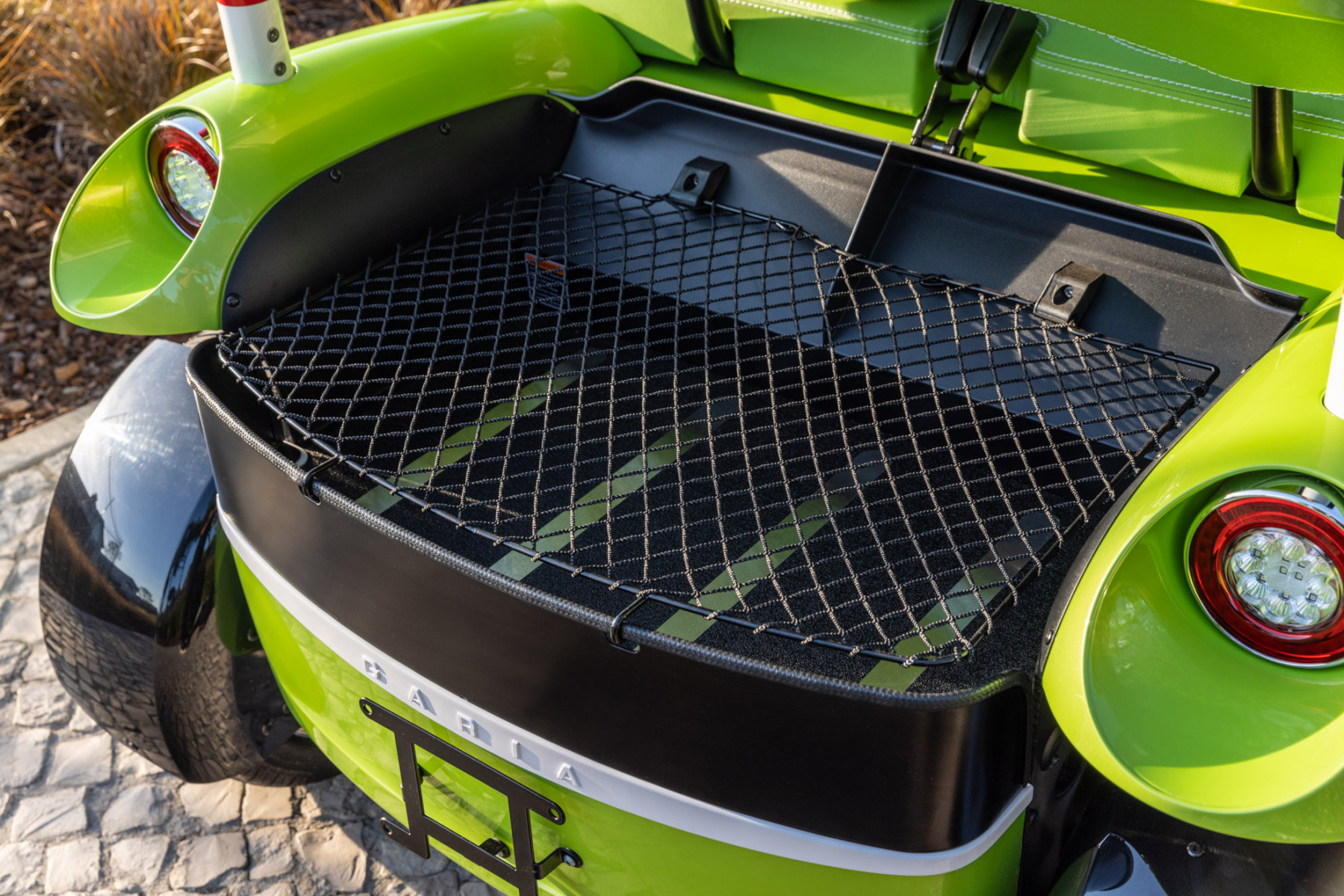 Our vehicles provide lockable storage space for your belongings, so your personal items can remain safe and secure.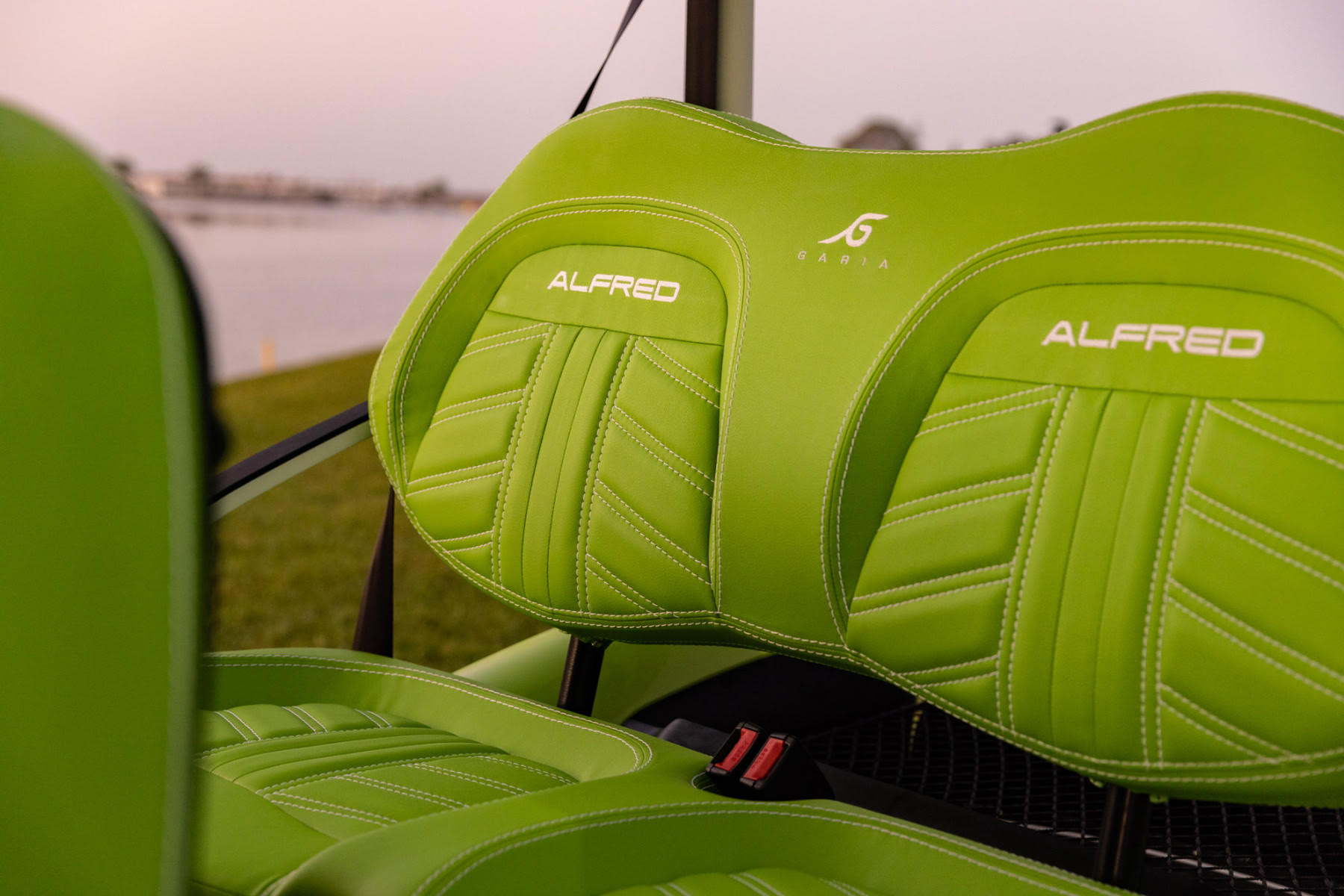 Your own Garia Special Edition. Our Design seats give you the possibility to have your name or any other word you desire handstitched to your Garia seats.
Welcome to Garia's World of Bespoke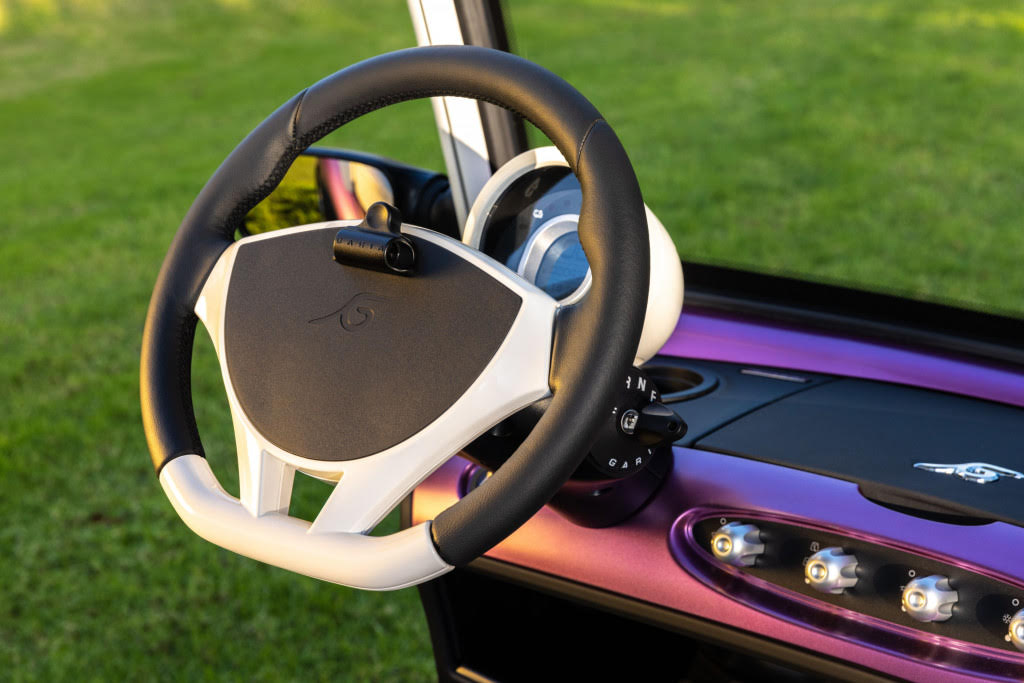 "Garia Golf Car was born of the desire to create the ultimate golf and leisure vehicle.
Our desire has become your reality with a new type of golf cart—one that focuses on design, sophistication, and performance.
Garia is built for you. Every detail of the Garia has been analyzed by professional and nonprofessional golfers, together with a team of passionate automobile engineers and designers, to offer you the first and only golf CAR in the world."
Anders Lynge, Co-founder